(1) Log into your myBama account.
(2) Select the Student tab.

(3) Find the Self Service Banner and select Personal Information.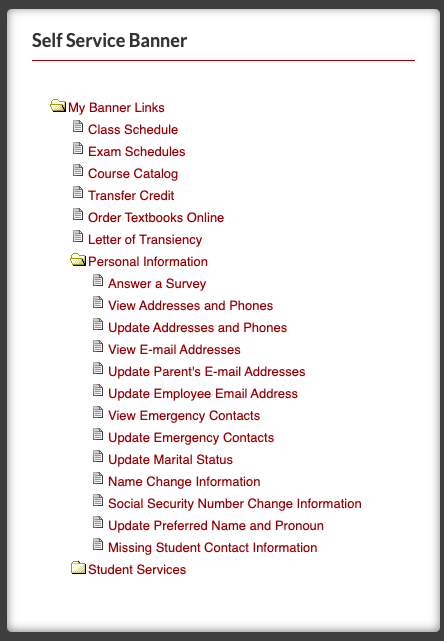 (4) Select Update Addresses and Phones.
(5) In the Permanent Home Address section, select Current. A new form will open. Look for the header Phone Type at the bottom of the form. Select the down arrow in the first column and choose Cell/Mobile Phone.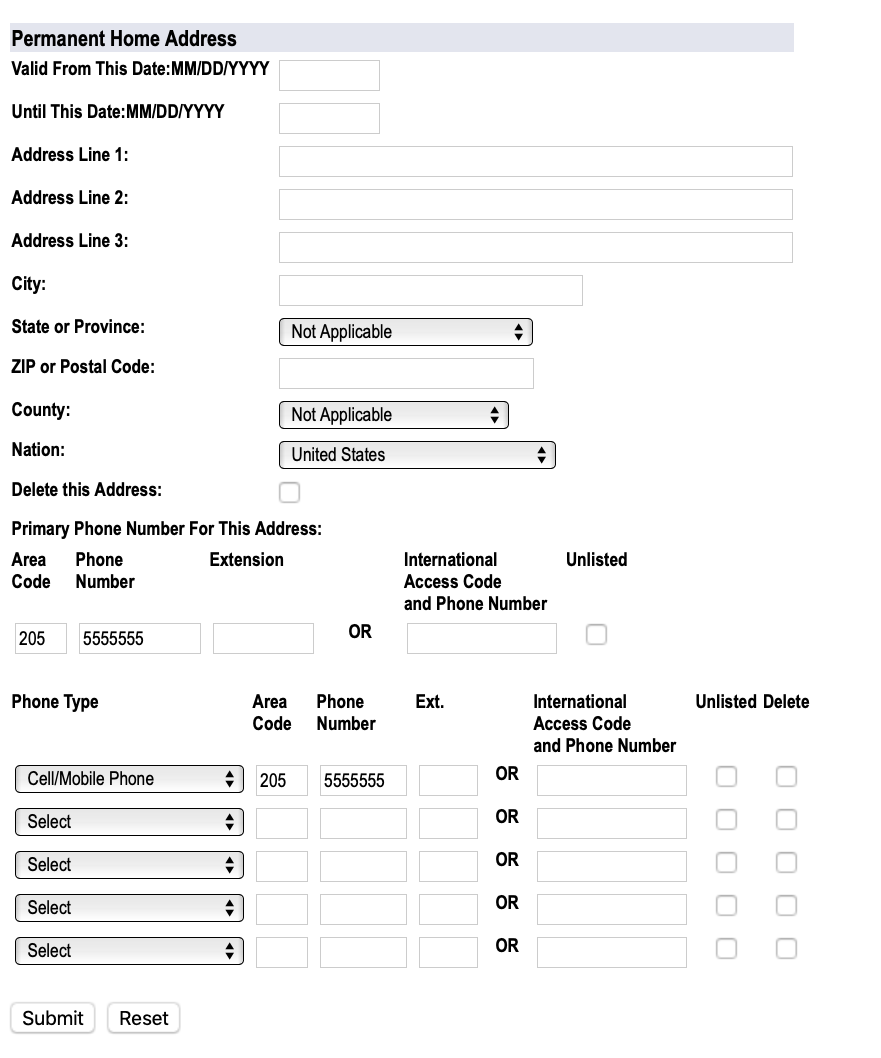 ***NOTE–Only one Cell/Mobile number may be entered.  If additional Cell/Mobile numbers are entered, the system will select one number to call. Make sure your profile contains the correct numbers. Your cell/mobile phone data will also serve as your text (SMS) messaging contact number.
(6) Enter your area code and cell number (without dashes) in the two adjacent columns.
For those persons using a TTY device, you may select TTY at the down arrow and insert the device area code and 7 digit number in the appropriate fields.
(7) If you have a local phone number and would like to receive an additional call, select the down arrow in the next row and choose Local Phone. Enter your local area code and number (without dashes) in the two adjacent columns.
(8) Select the Submit button at the bottom of the form.
(9) Please check your data for accuracy by reviewing the data under Permanent Home Address. You can modify the data at any time by going back to the Permanent Home Address and selecting Current. If the numbers are incorrect or change, please make the corrections immediately and select Submit.
You do not need to provide e-mail information.  The system knows your Crimson e-mail address.  You cannot change or add e-mail accounts.