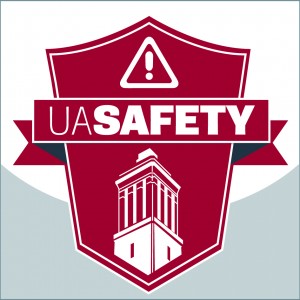 Safety at Your Fingertips
The UA Safety App provides students and employees with immediate access to information in case of an emergency. Features include a built-in GPS to every campus building and shelter locations, AEDs and safety guidelines for potential hazards.
Users also receive exclusive UA Alerts and current UAPD advisories for up-to-date information. Additional features include National Weather Service Information for Tuscaloosa County and an emergency contact list for instant dialing with one push.
View this video to learn more about the UA Safety app features.
The safety app is available for download on iOS and Android devices. If you have any questions about the app, please contact the Office of Emergency Management at em@fa.ua.edu.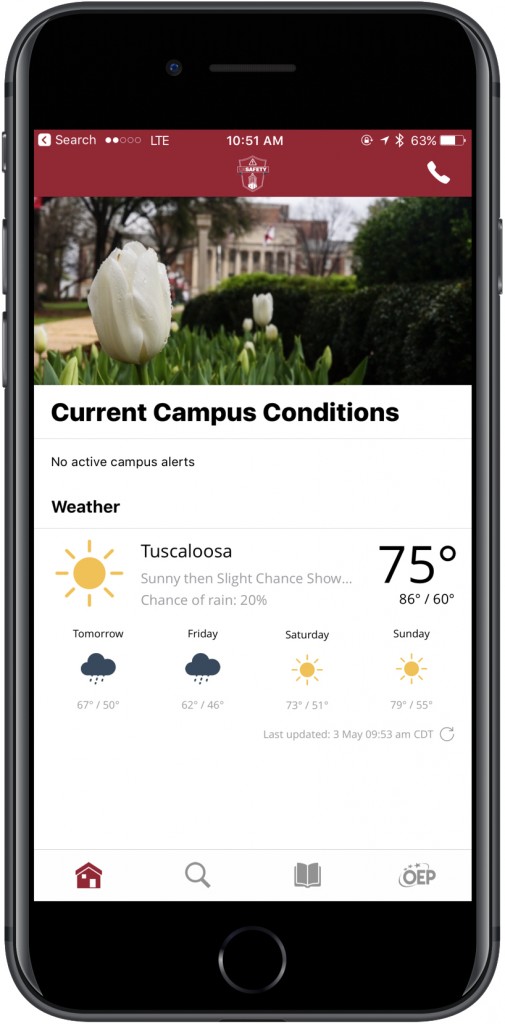 The opening page displays UA Alerts, UAPD advisories and weather alerts.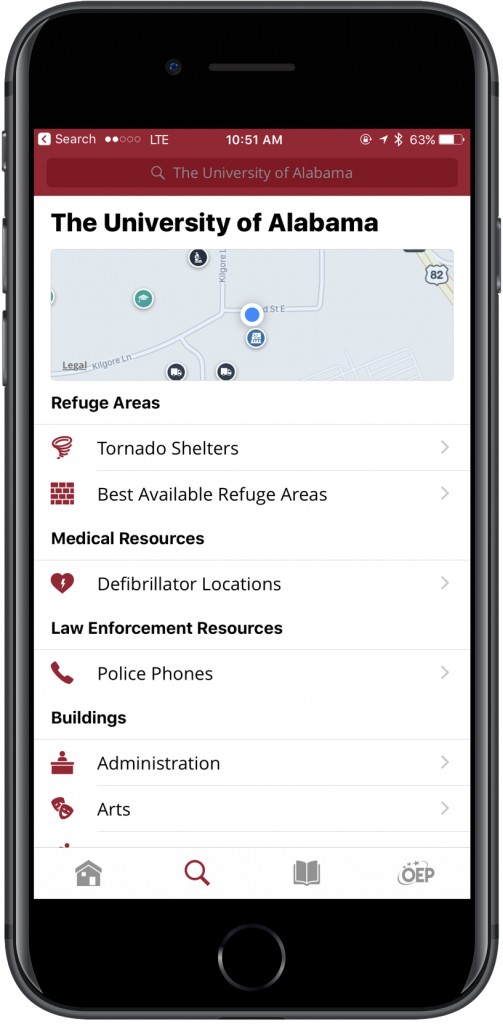 Users can search to locate tornado shelters, refuge areas, and medical resources.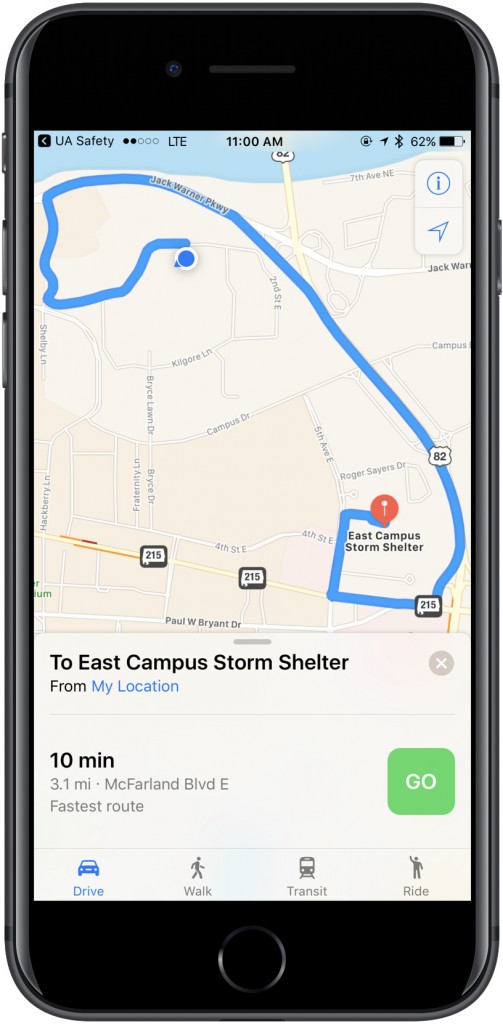 Easily get directions to any campus building or storm shelter.