EMAP Accreditation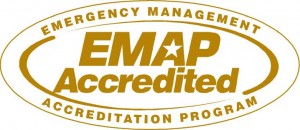 On October 21, 2015, The University of Alabama was awarded accreditation by the Emergency Management Accreditation Program (
EMAP
). This achievement was accomplished through the collaboration and support of many internal and external stakeholders. These stakeholders continuously strive to improve the safety of the University and it is an honor to receive national recognition for their efforts.
Achieving accreditation signifies the high importance the University places on the safety. EMAP evaluated the University's plans in support of the emergency preparedness mission areas: prevention, protection, mitigation, response, and recovery. The University of Alabama successfully met all 64 of EMAP's national standards.
Special appreciation goes to the University's administration, divisions, and essential departments, the City of Tuscaloosa Police Department (TPD), Tuscaloosa Fire and Rescue Service (TFRS), Tuscaloosa County Emergency Management Agency (TCEMA), Tuscaloosa County Local Emergency Planning Committee (LEPC), the State of Alabama Emergency Management Agency (AEMA), DCH Regional Medical Center, and all others that assisted with EMAP accreditation efforts.
View more about the EMAP Accreditation.
StormReady University Certification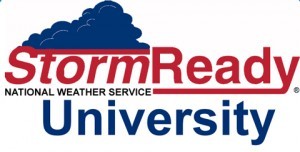 The University of Alabama has been certified by the National Weather Service as a StormReady University. The program establishes guidelines to help officials develop comprehensive severe weather plans, protocols, and systems that permit the University to expeditiously receive and disseminate hazardous weather warnings. View more information about the UA StormReady University Accreditation.
NOAA Weather-Ready Nation Ambassador™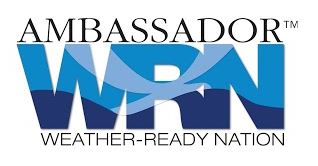 Weather-Ready Nation Ambassadors
 build a nation that is ready, responsive, and resilient to the impacts of extreme weather. The University of Alabama is officially recognized as a WRN Ambassador. To be officially recognized, an organization must commit to: promote Weather-Ready Nation messages and themes to their stakeholders; engage with NOAA personnel on potential collaboration opportunities; share success stories of preparedness and resiliency; and serve as an example by educating employees on workplace preparedness.